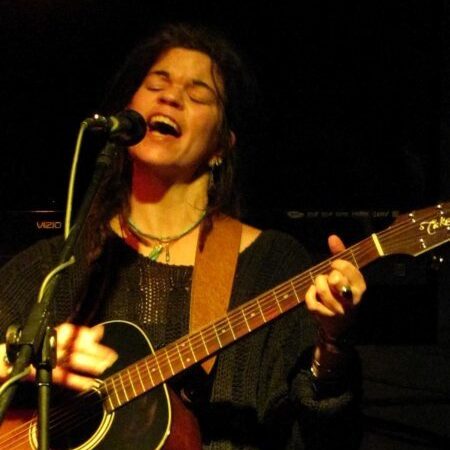 Start Date:

2021/08/07 6:00 PM

End Date:

2021/08/07 9:00 PM

Cost:

Free

Event Category: Live Music
Kate Mann is one of our all-time favorite artists. Kate's songs take you on a southwestern journey of the nighttime world with snapshots of love lost and dangerous encounters. A deeply resonant, unique vocal quality, atypical chord progressions, and compelling and intelligent lyrics combine to conjure comparisons as varied as Michelle Shocked, Lucinda Williams, John Prine, and Townes Van Zandt.
Don't miss this special solo performance!
As always, the music is free, generous tips are appreciated, and don't forget half-price adult beverages and free chips 'n' salsa on Saturday nights!