Cracked Pot Ramblers Live at the Chili Line Depot!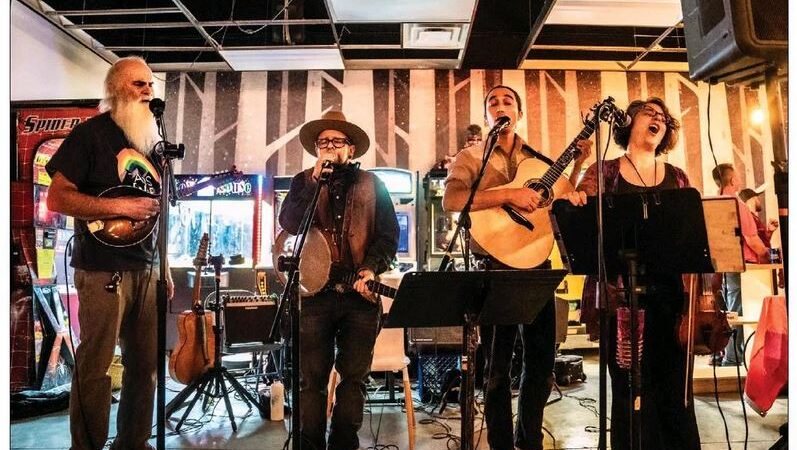 Start Date:

2023/06/03 1:21 PM

End Date:

2023/06/03 8:00 PM

Place:

38429 Hwy 285 Tres Piedras, NM 87577

Cost:

Free

Event Category: Live Music
Pot Creek Ramblers: Appalachian-based Americana Music
The Pot Creek Ramblers are a talented acoustic multi-instrumental and vocal quartet based in Taos, New Mexico. They bring the upbeat, rawboned rhythms and dark, high-lonesome sound of Appalachian-based Americana music to the streets, festivals, and watering holes of the mountain west.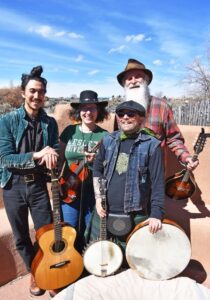 The group draws on a love of the crooked melodies and spooky ballads of mountain music and the roots of the tunes in the reels, jigs, and airs of Irish and Scottish music. Banjo Billy Stewart, Jimmie Killingsworth, Robert Quijano, and Racheal Penn make up this dynamic group, playing music that will get your blood flowing, set your body in motion, and free your mind.
Don't miss their show this Saturday from 5-8 PM at the Chili Line Depot. There's no cover charge and half-price drinks and free chips and salsa on Saturday nights.
Come one, come all!
Venue
The Chili Line Depot